Boardriders Names New Leadership Team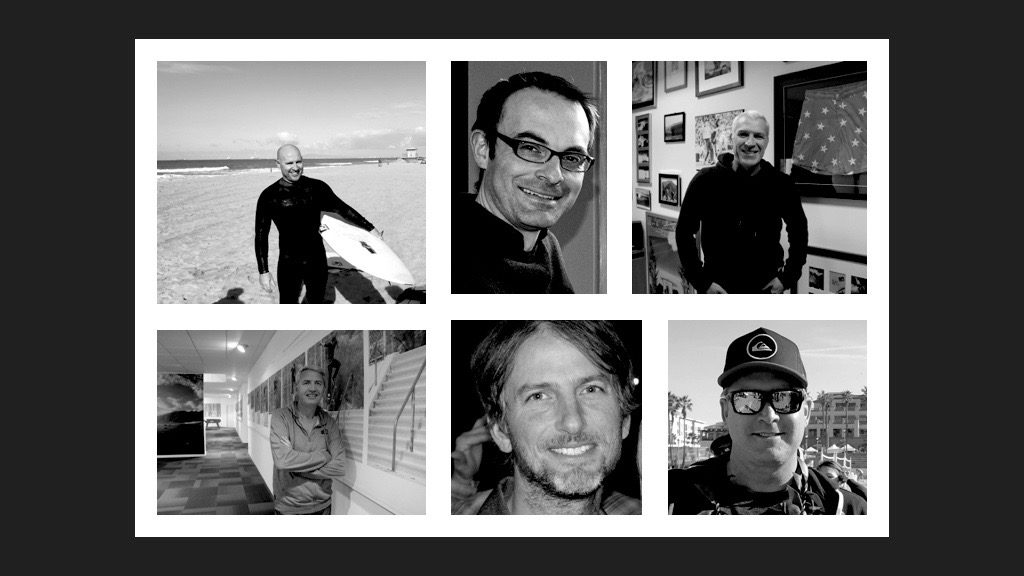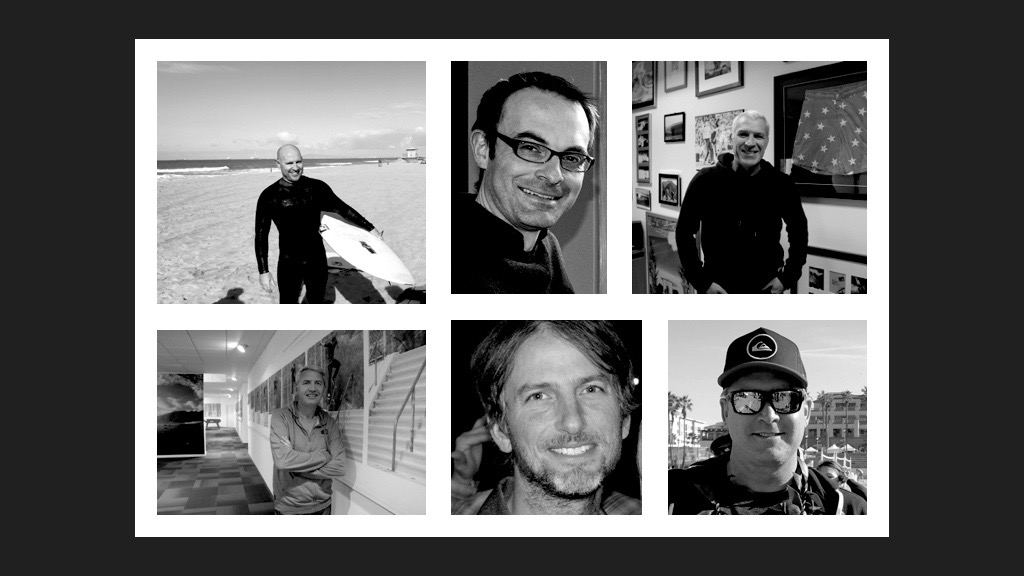 Clockwise from top left: Shannan North, Thomas Chambolle, Greg Healy, Nate Smith, Dan Levine, Jean Louis Rodrigues. Photos by SES all rights reserved.
With the closing of its acquisition of Billabong days away, Boardriders announced its new leadership team this morning.
Some interesting changes include:
The two senior statesman of the combined organization are Greg Healy and Shannan North.
Shannan, who was President of the Billabong brand in the Billabong organization, has been elevated to Global President, Billabong and Retail Strategies.
Greg Healy will remain Global President and President of APAC.
Both Greg and Shannan will have "Board of Directors responsibilities" according to Boardriders, which I am guessing means they will be in board meetings but likely do not have voting power, which makes sense given that Oaktree Capital owns the whole company.
Dan Levine has resigned his position at Stance and is joining Boardriders as Chief Brand Officer. He will coordinate strategies and opportunities across the brand portfolio.
Former CFO of Quiksilver Inc. Joe Scirocco, who worked at the company in its pre-bankruptcy days, returns and will be the new CFO of Boardriders Inc.
Jean Louis Rodrigues, who currently leads Europe for the Billabong Group, will remain with Boardriders as GM Wholesale EMEA.
The brand leaders of all the major brands at Boardriders and Billabong remain in place.
I hear the leaders of Xcel and VonZipper will report to Shannan.
Those leaving, whether immediately or who are transitioning out, include Billabong CEO Neil Fiske, Financial Consultant Peter Myers, Billabong General Council Tracey Wood, Billabong CFO Jim Howell, Billabong Chief Human Resources Officer Mara Pagotto and Billabong Group APAC lead Paul Burdekin.
The acquisition is on track to close April 24.
Here is the full press release from Boardriders:
Boardriders Inc. Announces Go-Forward Leadership Team
Huntington Beach, CA – April 20, 2018 – Boardriders Inc., a global action sports and lifestyle company that owns and operates the Quiksilver, Roxy and DC Shoes brands, is scheduled to close the acquisition of Billabong International Limited on April 24, 2018. In preparation for the close, Boardriders today announced the leadership team that will guide the Company's growth across the globe.
Dave Tanner, Chief Executive Officer of Boardriders, said the following appointments take effect after the closing of the Billabong transaction:
* Greg Healy, Global President, President APAC, Board of Directors responsibilities
* Shannan North, Global President, Billabong and Retail Strategy, Board of Directors responsibilities
* Joe Scirocco, Chief Financial Officer
* Thomas Chambolle, President EMEA
* Jean-Louis Rodrigues, General Manager Wholesale EMEA
* Nate Smith, President Americas
* Dan Levine, Chief Brand Officer
* Garry Wall, Global General Manager Quiksilver
* Emilie Souvras, Global General Manager Roxy
* Mike Jensen, Global General Manager DC Shoes
* Kevin Meehan, Global General Manager RVCA
* David Brooks, Global General Manager Element
* Ilene Eskenazi, Chief Human Resources Officer and Global General Counsel
* Julie Ott, Chief Operating Officer
* Mike Yerkes, Chief Logistics Officer
* Nico Foulet, Chief Information Officer
* Sonia Lapinsky, Chief Integration Officer
Mr. Tanner said: "Our new leadership team is a combination of seasoned global talent from Boardriders, Billabong and from outside the organization. This team will lead the integration of two great companies, creating the world's leading action sports company. I am particularly excited to announce the elevations of Greg Healy and Shannan North, who bring significant industry experience and will be instrumental in leading our global growth with their new Board responsibilities."
Mr. Tanner added: "We want to thank Neil Fiske, Peter Myers, Tracey Wood, Jim Howell, Mara Pagotto, Paul Burdekin and the Billabong Board of Directors for their dedication to the success of Billabong, its people and heritage. While they will be transitioning from their roles, we greatly appreciate their partnership throughout this transaction and the strong organization and legacy they leave in their wake."
About Boardriders Inc.:
Boardriders Inc. is the world's leading action sports and lifestyle company that designs, produces and distributes branded apparel, footwear and accessories for Boardriders around the world. The Company's apparel and footwear brands represent a casual lifestyle for young-minded people who are inspired by a passion for outdoor action sports. The Company's Quiksilver, Roxy and DC Shoes brands have authentic roots and heritage in surf, snow and skate. The Company's products are sold in more than 110 countries in a wide range of distribution, including surf shops, skate shops, snow shops, its proprietary Boardriders shops and other Company-owned retail stores, other specialty stores, select department stores and through various e-commerce channels. For additional information, please visit our brand websites at www.quiksilver.com, http://www.roxy.com and www.dcshoes.com.