Pierre Agnes Celebrated in Capbreton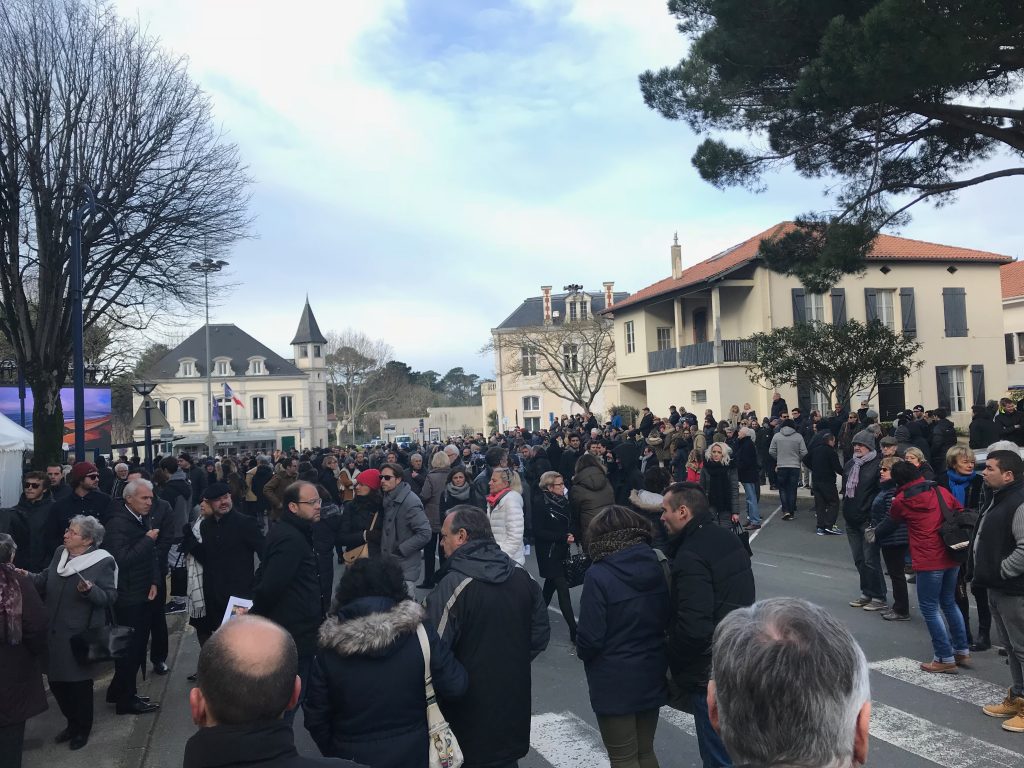 A moving, inspirational and crowded memorial service was held for Boardriders CEO Pierre Agnes Friday morning in his beloved hometown of Capbreton, France.
I have spoken with a few people who were there, who provided us with some details of the service.
An estimated 1,000 people attended – the church was packed, and spillover crowds braved the bitterly cold day to watch the service on big screen televisions set up outside. Roads near the church were shut down to accommodate the crush of people.
Pierre was a leader at Quiksilver, in the industry, in his hometown, and even in the larger region, and it showed by the notable people who attended from all over the world.
A large contingent from the old Quiksilver and the new Boardriders were there of course, including Bob McKnight, Greg Healy, Dave Tanner, Garry Wall, Craig Stevenson, Juan Gonzalez Vega, Harry Hodge, Stephen Bell and many others.
Current and former pro surfers including Kelly Slater, a good friend who always stayed in Pierre's guest house during the Quiksilver Pro France even after Kelly left the company; Jeremy Flores; Leonardo Fioravanti; Ross Clarke Jones; Tom Carroll; and Miky Picon.
Other industry folks who came included Derek O'Neill of Vissla, Graham Stapelberg of the WSL and Jean Louis Rodrigues of Billabong.
Because Pierre was so well known in the area, there were several politicians at the service including from the local and state level.
Several people spoke, including former top Quiksilver executive Craig Stevenson; surfers Jeremy Flores and Miky Picon; his longtime assistant and right-hand woman Joelle Hontas, who Pierre often affectionately called "the boss"; Pierre's brother; and several members of the local community including fisherman friends.
Pierre's teenage son, Mathieu, who has been described as a mini Pierre both in looks and personality, also spoke at the service and showed with his strength and poise how much he is like his father, I am told.
Several people who spoke talked about how Pierre helped them in various ways over decades, both in a business sense and also on a personal level. The people I spoke to said it was very emotional, moving and inspiring to hear how he impacted so many lives, and his influence went way beyond Quiksilver.
I am told the priest ended the service with a "Bravo" and everyone applauded in celebration of a life well lived.
Editors note: We will be running our tribute to Pierre on Monday. Anyone who would like to contribute can email memories or comments to [email protected]