Updated: Boardriders and Billabong Reach Agreement on Acquisition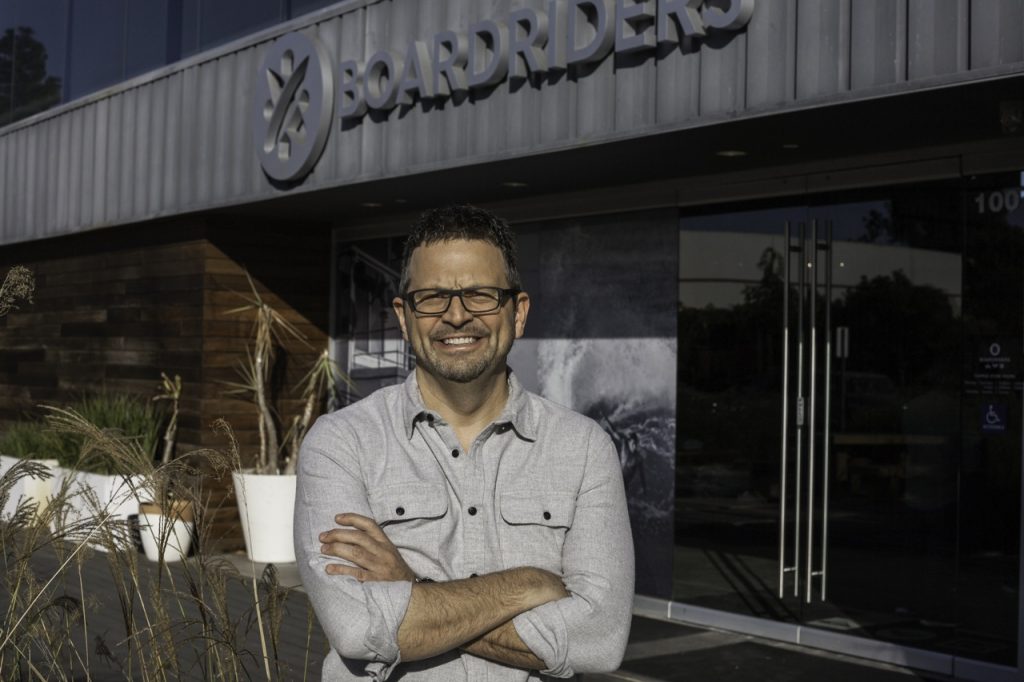 Boardriders Inc. and Billabong International have signed a definitive agreement for Boardriders to acquire Billabong.
Boardriders will pay A$1 per share. Billabong's stock is currently trading at A97 cents, but was trading at A78 before the potential acquisition was first announced in November.
Billabong's board of directors unanimously voted in favor of the deal.
The value of the transaction is between A$350 million (US$273 million) and A$380 million (US$297 million) depending how Billabong's debt is calculated.
That infers an EBITDA multiple of 7 to 7.4.
The transaction still needs regulatory approvals and a shareholder vote. The deal is estimated to close in the first half of the year.
If the acquisition goes through, Billabong will become part of Boardriders, a private company, and the combined entity will be headquartered in Huntington Beach. Billabong will no longer be headquartered in Australia.
The acquisition comes two years after Quiksilver Inc. emerged from Chapter 11 bankruptcy with a new owner, Oaktree Capital Management.
The expanded Boardriders will be lead by Dave Tanner, currently the Managing Director of Oaktree and Chief Turnaround Officer of Boardriders. Current Boardriders CEO Pierre Agnes will become company President and remain a board member.
Boardriders wants to find a role for Billabong CEO Neil Fiske and will begin discussing options with him now that the agreement is signed.
"Billabong's brands' great strength is their authenticity and heritage," Neil said in a statement. "I'm confident those qualities will not simply be protected but enhanced by a new organisation that will have the scale and financial security to continue to support and build them as we enter into a new and dynamic retail environment."
Two of Billabong's largest shareholders – Centerbridge Partner and Founder Gordon Merchant – say they will vote for the deal in absence of a superior proposal. Together they control 39% of the shares eligible to vote on the matter. Billabong shareholders will vote on the proposed acquisition in March.
The deal will merge the two largest surf companies in the industry and create a company with a wide range of brands including Quiksilver, Billabong, Roxy, RVCA, Element, Xcel and VonZipper. Combined revenue for the joined companies is just short of $2 billion.
Dave Tanner stressed in an interview with SES that they are committed to preserving the autonomy, creativity and cultures of the brands. (Read more about this in our interview below.)
The new Boardriders will become a retail giant with 630 stores in 28 countries.
Boardriders, with Oaktree's guidance, has completely reengineered the back end of its business, which has led to improved profitability and performance. Oaktree has also brought a disciplined, data driven approach to the business. The company believes the Billabong brands can be plugged into the platform that has been created to accelerate the brands' growth.
"We wouldn't do this if we weren't confident in our operational capabilities to do this from a combined Boardriders and Oaktree perspective," Dave said. "And we've done it in the turnaround of Boardriders, so that gives us confidence to integrate these businesses."
Boardriders has become profitable and has a run rate EBITDA for the current fiscal year just north of $72 million, he said.
Oaktree currently owns 19% of Billabong's stock, according to regulatory filings, and is one of Billabong's two senior lenders on a loan with US$172.2 million in borrowing that was due to mature in just under two years. That looming debt was a major factor that helped win support for the deal from the board of directors.
"The Board considers that it will become necessary for Billabong to materially reduce debt if it is to continue with its current strategy which, given the Company's existing high debt levels is expected to require asset sales or a dilutive equity raising," Billabong Chairman Ian Pollard said in a statement. "Having regard to these factors, and the fact that shareholders are being offered an attractive premium for their shares, the Board believes this offer is in the best interests of shareholders."
Billabong has made progress in the past four years, especially when it comes to building brand strength in the core market for Billabong and RVCA.
More recently, margins have begun to improve and back-end initiatives have started to reap benefits. However, the company as a whole has been hurt by foreign currency swings, a shrinking action sports market, problems at wholesale and retail in Australia, and other challenges.
In the fiscal year ended June 30 2017, Billabong's total revenue was A$974.7 million, down 6.7% in constant currency.
We spoke to Dave Tanner about a wide range of topics regarding the acquisition. Here are highlights from the interview.
Why did you want to make another acquisition in a market that is shrinking?
Dave Tanner:    You've really got to look at the market in granular detail, look at all the different markets in the world and where your platform exposure is, and what countries you're in, and how you define the market.
If you define it narrowly, yes, there are portions that are shrinking.
But we define the market more broadly, and if you look at growth trends in lifestyle apparel around the world, it's not a shrinking market.
I can only speak for Boardriders here, but our retail and wholesale comps and forward order books are up in the majority of the world. We are obviously up in certain markets more than others, whether it is Japan, Brazil, or Russia.
But our retail comps this year are up mid-single digits around the world, on average. Our forward order books on wholesale are up.
So, yes, the U.S. market has obviously gone through a transition. I think the latest numbers you hear out of a lot of apparel retailers coming through the holiday season mean things are looking much better than they thought they would.
For most of our business, we don't see significant pressure. In Australia, there is a little bit more pressure, I would say. But we feel that that risk is manageable. We've obviously done our homework on what different scenarios could unfold in the Australian market. And we're confident of our investment here.
Where do you guys get the savings? How do you make this work financially?
Dave Tanner:   What you have here are two completely redundant business systems on the back offices of the business. Right?
And so it's important to note, and it's literally strategic principle No. 1 for us, that the brands are going to be protected here. We believe in the autonomy and the distinct cultures of these brands, and that's what drives the creativity and growth in them.
So the integration would be focused on protecting that at all costs. So that would mean designers, merchandisers, and brand marketers. As little will change for those people as possible because we realize that we're only as good as our brand, and our brands are only as good as those cultures and that creativity. So we'll be mostly hands-off with those, with the brands.
And we create brand pods that are supported by a common back end. But a common back end includes hundreds of millions of dollars of spending on anything from corporate offices to finance support, to IT support, to e-com platforms, to logistics and distribution networks, etc.
But this isn't just a cost game. There are ways to combine this to make the businesses perform better. And then there are ways to combine it to lever that platform to allow more reinvestment in the brands, and in the company, and ultimately, in the industry.
My impression is that Boardriders' systems are much more robust than Billabong's. So will Billabong move onto the Boardriders systems?
Dave Tanner:  Not in every case, but in the majority of cases, yes. But once again, you've got to peel this back. Yes, on a back office systems perspective. On an actual regional people level, it's not that easy.
And one of the other great things about this transaction, is these really are complementary businesses. This is a really diversified set of businesses, and complementary businesses. We're diversified across multiple channels, customers, geography, brands, genders, product categories, and sports. So we're less susceptible to regional fluctuations, and we'll have a much more scaled presence in emerging markets.
For example, Boardriders is stronger in Europe, Russia, and Mexico. Billabong is stronger in Australia. We have a little bit more capability than they do in winter sports, in snow. So there are offsetting strengths that exist in these businesses.
As far as the brands, will you keep your Global GMs of the brands? I think you guys call them Global Brand Leads?
Dave Tanner: There are different names on both sides of it, but yes.
And will you merge physical headquarters in each region?
Dave Tanner:  Yes.
Okay, so the buildings themselves, yes. And what about –
Dave Tanner: Before we start going down the path of this interview, and integration, let's back up.
So we're announcing we signed an agreement, right? There are not insignificant regulatory and shareholder approval hurdles still happening until the agreement closes. We don't anticipate the agreement will close until sometime in probably the April timeframe. And the integration is going to take years. These are two robust, sprawling, global businesses.
And in my experience in doing this kind of stuff, you've got to be super careful. You can't move too fast. And I don't want anyone on the Billabong side thinking anything is changing tomorrow, because it's not.
And I'm going to be saying the same thing to our Boardriders employees. In the short-term nothing is changing here. This is a multi-year journey to integrate these businesses.
So over-rotating today on things that may be happening in Year One, Year Two, or Year Three from now isn't going to be helpful.
So it's a process.
Dave Tanner:  It's a long process. And we've built the balance sheet and the financial profile of the combined business to be able to go through that long process in the right way.
My impression is that a company such as Oaktree, they make an acquisition, they get a good deal, they fix it up, then they have some sort of transaction. That is the goal here, right? And is it a five-year window?
Dave Tanner:  Oaktree has a long history of investing in building platforms that we hold onto – we just exited one we were in over a decade.
So we're very happy with our investments here. We are confident in the comps we're taking. We're not in a hurry to change any sort of ownership interest anytime in the near-term at all. So that's something that's way off in the future that we're just not really thinking about right now.
But we've built the balance sheet of this business, and the profile of our investments in this space, such that we've got the time to do this right. And we don't have any sort of pressure to exit in the short-term.
One of the numbers that really grabbed my attention is the 630 combined retail stores. Do you envision having that number of stores in the future? Or is there overlap? And I can imagine Boardriders' and Billabong's brands can now go into each other's stores.
Dave Tanner:    Yes, there is a lot of work that hasn't been done yet. But one of the opportunities here is obviously to leverage the respective retail networks of both companies. And once again, that's a multi-year journey. I think we'll continue to invest in experiential multi-brand retail, like our Boardriders stores.
There would need to be some pretty sophisticated strategy thinking about how you reconfigure the network to optimize the footprint you have, whether you rebadge some stores, whether you just put different product in some stores.
We haven't done that level of thinking, but we know that's a significant upside here in this transaction for us.
Did Boardriders take on debt to finance this transaction?
Dave Tanner:  Yes. We're recapitalizing the balance sheet of both companies as part of the transaction. Meaning, the combined entity will have a completely new balance sheet.
A lot of the brands in the two companies are different. But with Quiksilver and Billabong, they're the biggest pure surf competitors. Will you keep them duking it out in the core channels?
Dave Tanner: In the short to medium term, yes. We think the competition is healthy for the creativity and innovation of these brands. It's healthy for the marketplace, it's healthy for the consumer.
So I don't think in the short term, we're going to change anything associated with that.
And there was a time when Billabong was trying to sell some of its smaller brands, and narrow its portfolio. Do you envision that happening? Will you be focused on the big three like Billabong has been?
Dave Tanner:  We're focused on getting this transaction over the goal line. What we do with any of the other brands or any sort of brand investment isn't on our radar screen right now. That's not in any of our modeling.
You're going to be the CEO. So how different is that to how things work now?
Dave Tanner:  Listen, it's been a journey. Pierre has been an amazing partner to Oaktree, and to myself.  And I give him all the credit in the world for Quiksilver getting through its troubled times. And when we came onboard, he really embraced our methodology and approach and helped integrate it into the culture, and has been an advocate, a supporter, a friend, and a great partner.
We obviously had a lot of conversations about this before we made this decision, and he and I both think that this is the right thing for the long-term of the combined business.
He totally committed to staying on board as president of the business, and a board member, and doing what he's doing, and he's going to remain my critical partner.  So it's a natural evolution of things.
And looking at my role, leaving Oaktree and then coming in as CEO is going to change things somewhat. But everybody on all sides of this thought that this was the best solution to get the platform and the combined businesses to the end-state that we believe is there.
And I'm excited to step in, I'm excited to take on the challenge, and I'm humbled. I'm honored. And I take the responsibility very seriously.
And what about Billabong CEO Neil Fiske?
Dave Tanner: We from an Oaktree perspective, and myself personally, have the highest regard for Neil and what he's accomplished over the years. And I valued his strategic insight along this path, and we obviously know each other very well.
It has not been legally appropriate for us to be able to negotiate with him at all about any sort of future role in conjunction with the combined company.
But now that we've signed an agreement, we fully intend on working with Neil to try to bring him on board as a board member, and an active board member going forward.
I would value Neil's strategic guidance, and we think it would be great for the cultural integration of the two companies that he's still involved.
Talking about cultural integration, how are you guys going to approach bringing together these brands that have been competitors for so many years, and have them work as one team?
Dave Tanner:  First off, I think there's a lot of respect on both sides of the fence for each other. And so integrating culture starts with respect, and I think that's there.
Secondly, having worked in both companies, I don't think they're that far apart, culturally. In any integration of two companies, culture is almost job one. If you don't get that right, you can really turn things sideways.
But we're confident that the underlying passion for the industry, the respect for each other, and healthy competition is good – it is going to work.
And a lot of these teams know each other very well. You know how small this industry is. It's not as culturally disparate as many would think.
With regard to retailers, you guys aren't going to throw your weight around with the small retailers now that you have such a big percentage of their business, are you?
Dave Tanner:  There is nothing in our financial modeling that has any sort of plan to accrue benefits from that kind of activity.
We think it's going to allow us to form closer partnerships. If we're talking about a bigger piece of your store, and how we merchandise your store, and how we partner with you, give you the right data – we think there's a way to elevate that game that is a win-win.
Is there anything that you think the Billabong brands are doing well that Quiksilver can learn from?
Dave Tanner:  Yes, for sure. No doubt.
The Billabong brand itself continues to knock it out of the park from an execution standpoint, and their integration of really solid marketing with great product. So I'm excited to have some of that cross learning.
RVCA continues to do a great job in building off an incredibly authentic culture that they have there. And the stuff that they did on the North Shore during Pipe was really impressive. And there's a lot of passion there to build off of. So we wouldn't be making this acquisition if we weren't excited about the brands and didn't have confidence in the brands.
I would guess that RVCA could be a real big growth driver for you guys.
Dave Tanner:  RVCA has had great growth for a while, and we see no end to that. One of the benefits of having a combined entity is having the strength to invest more behind that brand and growth going forward.
If you think about RVCA's presence in Europe, for example, in our retail network there, there are definitely things we can do out of the gate to really amp that up.
Anything else you'd like to say?
Dave Tanner: I guess there are some other benefits to this deal that I'd like to share.
We think the commonality of the (back end) platforms is going to allow for more money to be invested into the brands, marketing, e-com, and events. So it's going to make the company and the industry stronger. We think there will be consumer benefits because we'll be able to invest and perform better on product quality and innovation.
As far as our wholesale customers go, this is going to allow us to partner more closely and better serve our customers, and make them more profitable. As far as our suppliers go, it's going to allow us to partner more closely with them and make them more profitable.
This could also have a big impact from a talent perspective. Since our turnaround at Boardriders, we've already been able to recruit better and better talent, and we think the combined company is going to attract a whole other level of talent that will want to be part of this platform.
The other thing I'd like to add is that it has been a long, hard path to get to this deal. It's been five to six months with hundreds of people on multiple sides working to get here. I have a lot of gratitude for a bunch of different people, including the entire global Boardriders organization for getting us here, because without the turnaround that we performed, we wouldn't be doing this.
The Billabong team has been great throughout this process with us. Pierre's leadership and support for me in the transition is great. Greg Healy's partnership and commitment has been great. Our finance teams, our legal teams, our advisors, our lenders, and most importantly, my Oaktree partners – it has been a collective effort that probably 150 people have been working on for five months to get here.
We're not done yet, but these types of things do not come together easily, and I personally have a lot of gratitude for everyone that's been involved here.