Photos from Zumiez 100K Extravaganza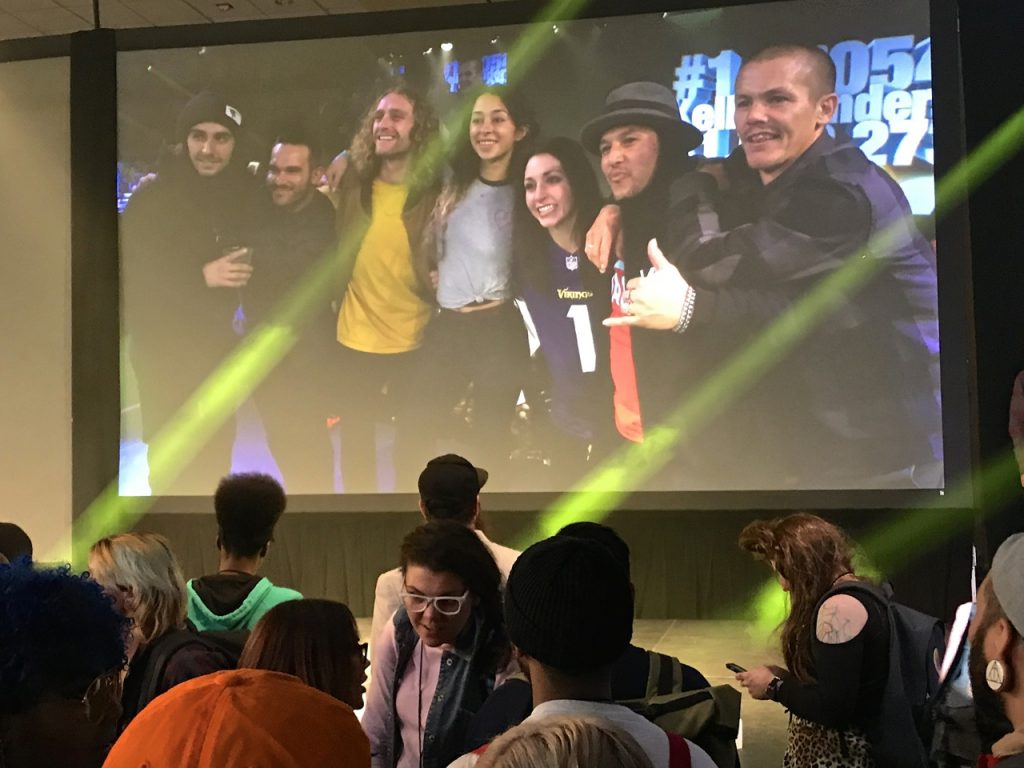 SES spent two days this week at the Zumiez 100k extravaganza in Keystone, Colorado, the annual event that celebrates the top Zumiez sales teams from across the country.
All those who earn the right to attend get access to lots of parties, free swag, a day of snowboarding and other recognition. The top tier receive the most awards including trips to London, Austria, Mexico, the X Games in Aspen, and Los Angeles, courtesy of industry brands.
No. 1 Kelly Sanders, who works at the Mall of America store, sold over $1 million worth of goods in 2017. She won a restored Mercedes from Converse, a decked out trailer from Vans, a snowmobile from Adidas, and tons of other gifts.
Zumiez goes all out in putting on the 100k party for the nearly 1,200 sales and store teams that attend, including an entertaining show that incorporates hilarious videos featuring high ranking store leaders in music video parodies and silly contests for employees being recognized.
A party after the formal program included booths from emerging brands, a skate ramp sponsored by DC, and performances by DJ Marshmello, H09909 and Lil Uzi Vert.
Industry leaders turn out to support the event and mingle with store employees. This year, the format was different for brand founders.
Before, brand founders were brought out on stage during the ceremony to say a few words to the crowd. The "Founder Parade" grew longer and longer as Zumiez has added more brands to its mix.
Zumiez changed things up this year to give brands more opportunity to interact with store employees. Several brands sponsored bars at the event and founders talked with employees during the party. Others hosted special programming for the snow demo – Mike West, the founder of 686, taught snowboard lessons, for example. Zumiez also introduced three moderated panels with brand founders before the main celebration.
We have photos from the two days above in our slide show.
We also spent a lot of time with top Zumiez leaders and will have stories to come from our conversations and observations during the event.