Aaron Levant to Exit Trade Show Business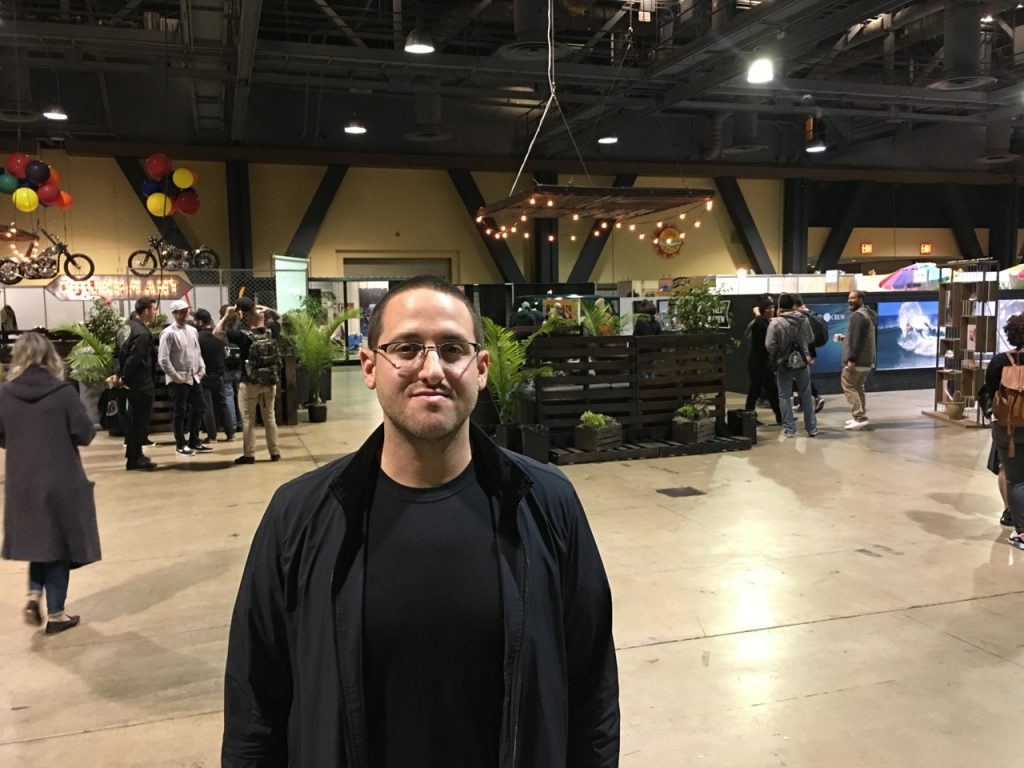 Aaron Levant, the Founder of Agenda Trade Show, will leave parent company Reed Exhibitions to pursue a new entrepreneurial venture.
Aaron described it to SES as "retiring" from trade shows. The upcoming Agenda shows in Long Beach and Las Vegas will be his last ones.
He will depart Reed at the end of February, but will continue to serve as an advisor to the company.
Aaron said he is moving into another industry but is not yet ready to share details about his next venture.
Aaron started Agenda 15 years ago as a small streetwear showcase that was seen as more current and responsive to market trends, especially compared to industry giant ASR.  Aaron and Agenda helped spark the demise of ASR, which had consistently tried to put Agenda out of business. Agenda eventually grew into a giant itself, and Reed Exhibitions acquired Agenda five years ago.
Aaron and Agenda have added consumer-facing events to Agenda and created the popular ComplexCon as a reflection of the changing B2B and consumer landscape.
We asked Aaron a few questions about his upcoming departure.
Why do you want to make this change now?
Aaron Levant: That is a very hard question to answer but I will try to do it in three parts.
One: After 19 years in the apparel industry and 15 years after founding Agenda, overall I think I felt like it was time for me to go into a new industry and chase a new challenge.
I feel like I have room for three major chapters in my career, and this is time to enter chapter two for the next 10-plus years. Hopefully, if I play my cards right, chapter three will be focused on something with a more philanthropic vision.
Two: 2017 was the biggest year to date for my events, and I believe we successfully transitioned from being a traditional B2B "trade show" operator to a full-blown consumer-facing platform with the addition of ComplexCon and Agenda Festival.
Leading this very successful pivot of the business model has the group pointed in the right direction for long-term growth, so I feel confident I have left the team with a great strategy for the future.
Three: Over my time in the industry I have been constantly moving from position to position. Starting as a graphic designer in 1999, and then taking on all kinds of roles from marketing to sales, I've always been looking to learn from each experience along the way.
Founding Agenda in 2003 was my first role as a leader and I learned so much scaling the company until we merged with Reed Exhibitions in 2013.
When I started working inside a large organization for the first time I once again found myself learning. Having never finished high school and never attending college, I saw this experience of working as an executive inside of Reed as my MBA program and Doctorate in trade shows/events.
Now I think it's time for me to graduate to my next learning experience. As I transition to a new industry and start from the bottom I will continue my journey of learning and challenging myself. It's always about progression for me.
Who will run Agenda?
Aaron Levant: In addition to running my last few events, these next two months will be spent building out and implementing the succession plan.
It's not just one person who will replace me and it's not just Agenda I'm responsible for (Agenda, ComplexCon, Capsule and other business development for Reed). We have a few roles to fill and those will be filled with a combination of outside talent and some internal team promotions.
My departure gives the company a great opportunity to reorganize the group and better align for the future. As much as Agenda and all that followed was my vision, there are so many amazing leaders out there that can add tremendous value to the company and further my original goals.
I will also stay on as an advisor to Reed Exhibitions, so I will still have connection to the team at a high level, and knowing me I will do a fair amount of backseat driving even if I'm not in the office anymore.
Lastly I know you did not ask me this, but I want to thank everyone who supported Agenda and me over the years. I learned so much and met so many incredible entrepreneurs and people along the way.
It's been the most amazing experience of my life so far and it's definitely hard to walk away from.
Also I wanted to share the Agenda Festival Recap video: https://youtu.be/PdoZU6P4L5s I think it shows the direction Agenda is headed in.