SHACC: Update and New Ventures in 2018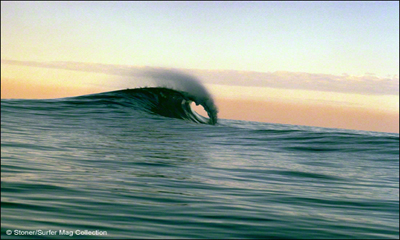 I would like to introduce myself, my name is Glenn Brumage and I am the new Executive Director of SHACC.
Although this is a new position for me, I am not new to SHACC as I have been on the Board for the past 3 years and was a driving force in getting SHACC to the Smithsonian in Washington, D.C. My passion for surfing is matched only by my desire to help SHACC grow. I am motivated, stoked and committed to the longevity and growth of SHACC.
We are proud to announce that SHACC has been chosen by the Dana Point Harbor Partners team to become the centerpiece of the Harbor's redevelopment. We hope to be settled in our new home in the Dana Point Harbor by 2020.
During 2017 SHACC implemented new programs and exciting events, increasing community involvement while offering more benefits to our corporate partners. Some of our accomplishments include:
• SHACC and Hobie Surf Shops have teamed up to include museum annexes in their retail stores, broadening our engagement with the public and generating licensing income for SHACC. The Hobie Corona del Mar location is complete…go check it out! Hobie Dana Point annex opening soon.
• SHACC's photo archive continues to be the best resource for surf culture photography in the world. It is available for research, branding, media, or personal enjoyment. You may have seen some of our collection in recent publications such as The Surfer's Journal, Trim magazine and a Cuervo-Surf promotional piece.
• With the blessing of Larry "Flame" Moore's widow, Candace, SHACC absorbed the Follow the Light Foundation and will soon be housing Flame's extensive photo archive.
• The newly formed Video Archive Committee is working hard to digitize footage from a large number of archaic formats donated to SHACC.
• Randy Nauert, a pioneer of surf guitar with the Challengers band, has partnered with us to create a permanent display on the cultural connection between surf culture and music.
• Kala donated 20 ukuleles to our surf culture music program, allowing us to offer beginners the free use of ukuleles to learn island style music at SHACC's monthly ukulele class.
• Work is underway in developing a new traveling exhibit, "Origins", based on The Illustrated Atlas of Surfing by Joel T. Smith and Ron Croci. It will preview at the Surf Expo tradeshow in January 2018.
• In September we hosted our first Golf Surfari Event, which was a huge success. Save the date 9/17/18 for our 2nd annual golf tournament, we're sure to sell out!
• Our main exhibits in 2017 were Photos from the SHACC Archives, featuring some of the gems from our extensive photo collection; Surf Club, showing the unique history and culture of 16 California surf clubs; Harbour Surfboards – A Retrospective, featuring pioneer shaper Rich Harbour; and currently on display, Surf2Skate, covering the early days of "sidewalk surfing".
• Watch for SHACC's new website launching early 2018.
We are stoked about our future and dedicated to the strategic planning process in designing our new home. With the continued support of our members, volunteers, committees, board members, financial supporters and people like you, we are able to continue our mission in preserving the history and culture of surfing for future generations.
If you have ideas, suggestions, or wish to volunteer, please contact us, we want to hear from you. Stop by to see the latest updates to SHACC, check out our new website (coming soon), keep up with our progress on social media, and ask how you can get involved. It's easy, fun and rewarding.
Thank you for your continued support, with your donation our success is assured. To make your contribution please visit our website.
With much Aloha,
Glenn Brumage
Executive Director
Surfing Heritage and Culture Center