CSEF Announces Nationwide Scholarship Program For Skateboarders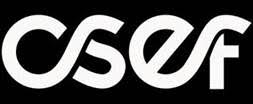 The College Skateboarding Educational Foundation (CSEF) is thrilled to launch the only organization dedicated to helping skateboarders attend college. The foundation will be holding their first fundraising event Thursday, November 16 at Booze Brothers Brewing Co. in Vista, Calif., featuring music, tasty beverages, a silent auction and a chance to meet the people behind the mission of CSEF.
"Skateboarders are persistent and tough, and those are both great life traits to have. Bringing more accessible higher education to skateboarders is not only a win for skaters, but for the institutions as well," said Keegan Guizard, CSEF Executive Director.  "I'm proud of what CSEF represents and of what it is growing to be."
Built for skateboarders by skateboarders, the College Skateboarding Educational Foundation provides a new opportunity for skateboarders to manifest better futures for themselves. Regardless of financial assets or personal network, everyone deserves a chance at pursuing a college education, and the team at CSEF believes that skateboarders are no exception. Through CSEF's scholarship fund and mentorship programming, skateboarders all over the country will be given essential assistance with completing their goals in school and in life.
"I believe skateboarding teaches you a form of problem solving through trial by error. It teaches you to look at the world differently, that everything has a dual use that may not be apparent to the average person. These are the qualities that we need in the next generation as we tackle problems on a global scale. By helping skateboarders go to college we encourage more to take the rebellious attitude from skateboarding and apply it to academics. A rebellious spirit is paramount to those who wish to really create and effect change in the world," said Thomas Barker, Co-Chair, CSEF Board of Directors. "That really is the essence of CSEF." 
For more information, to apply for scholarships, and to donate, visit www.collegeskateboarding.com
Don't miss out on the first Fundraiser on November 16th at Booze Brothers Brewing Co.  
Booze Brothers Brewing Co.
2545 Progress St 
Suite D
Vista, CA 92081
6pm-9pm
About CSEF 
CSEF is a 501©3 Non-Profit founded in 2017 and led by Executive Director Keegan Guizard, Co-Chairmen of the Board Neftalie Williams from USC and Thomas Barker from the IASC along with board members Ian Smile, Pat Sison, and professional skateboarders Walker Ryan and Ryan Lay.