SPY Blasts at Mt. Bachelor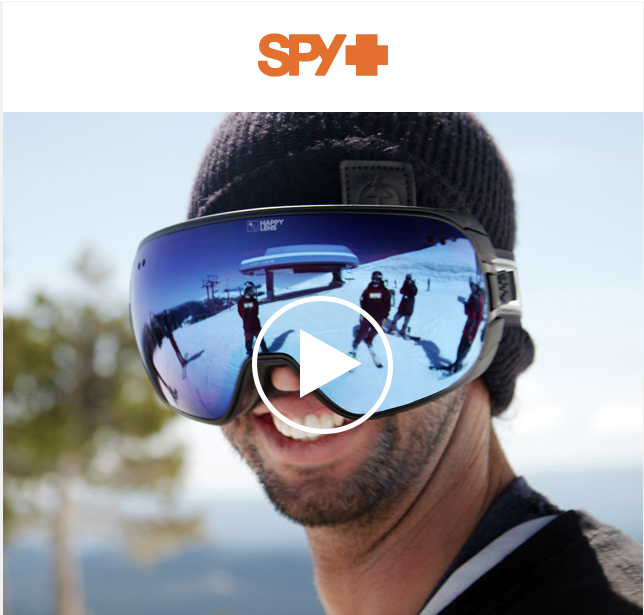 SPY's latest email blast shares a video full of the joy of ripping above Bend, Oregon — and promotes the brand's goggles.
Here's the text and a link to the video:
SUNNY PARK LAPS WITH THE BOYS
Come rip with the squad as they tear up the pristine parks of Mt. Bachelor, Oregon under a bluebird sky. No jump, jib, or jam stand a chance when they roll through.