Electric Video Promos Upcoming Deus Slidetoberfest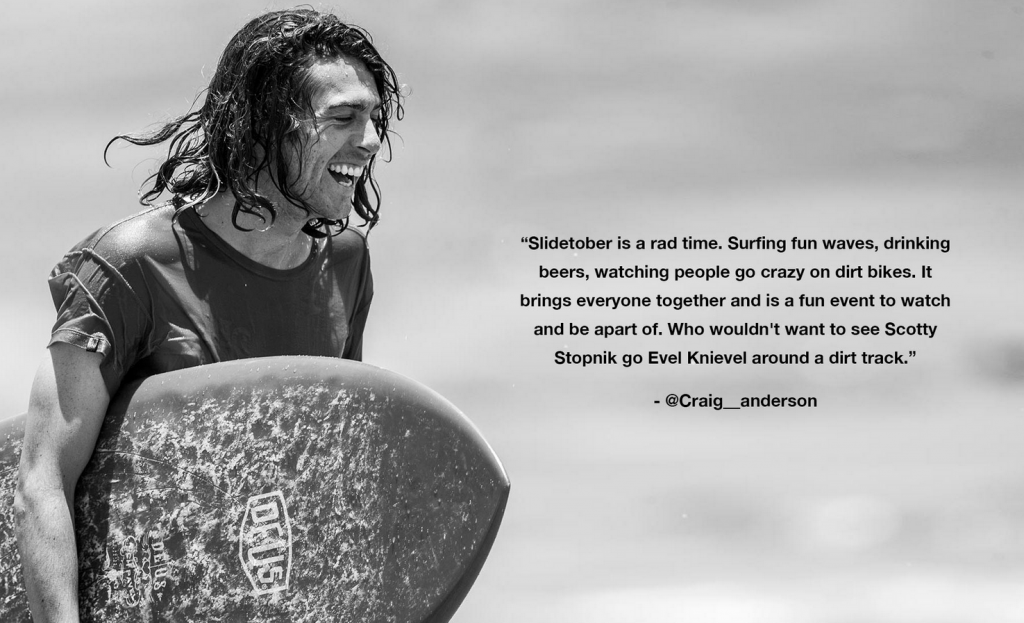 Electric's latest video promotes the upcoming four-day Deus Slidetoberfest, starting Thursday, October 12.
Here's text from the email blast, with the video link below.
An annual long weekend of surfing, high octane fun and our fiesta of other events.
What started as a homespun happening to help us here blow off some steam has evolved over time and tide and morphed into what it is today, an internationally renown, grass roots style celebration that attracts both motorcycle riders and surfers from all over the globe.
The Festival is now four days and nights of play. Motocross, Swank Rally, Surfing and Flat Track are stacked end to end to fill up the days, we bring our little village to each, shade is erected, set up the Barbie and whack beers on ice.
The coffee machine is kicked into first and we spice the whole place with good tunes and good vibes so we all have a hell of a time.
Then there's our nightly events; The Temple Moto Short Film Fest, Concert, Art Exhibition and an Awards and Wrap Up Party are all vying with each other to fill you to overflowing.