SHACC: September Line Up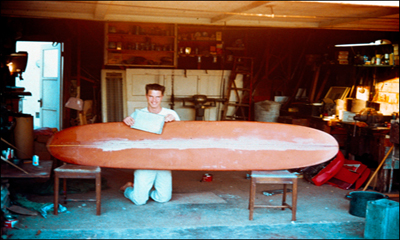 SHACC's Golf Surfari Fundraiser, Sept. 18, 2017
Coming September 18, 2017, the first Annual SHACC Golf Surfari Fundraiser at the San Juan Hills Golf Club. Celebrities signed up to play include: Wayne Rabbit Bartholomew, Robert Wingnut Weaver, Pat O'Connell, Steve Walden, Paul Strauch, Jeff Clark and Dana Brown.
We have legendary shapers creating one-of-a-kind putters that will be auctioned off, including Bob "The Greek" Bolen, Rich Harbour, Jimmy Lewis, Steve Walden, Jim "The Genius" Phillips, and Bill Stewart.
18-hole Scramble Tournament
Includes Reception, Lunch, Golf, Silent/Live Auction, Dinner and Awards Ceremony.
Harbour Book Signing, Sept. 23, 2017
The book signing and exhibit closing event for The Harbour Chronicles is on Saturday, September 23 from 4-7PM.
This month is your last chance to see this exhibit which showcases over 30 surfboards with examples of every era of Rich's shaping career. There are classic photos, templates and other memorabilia like team jackets and rice paper logos. 
Check out this feature on Rich on KPCC.
Take a Virtual Tour of Velzy's "Shaping Shack"
Darin McClure of RTGit took some photo synths (360-degree virtual reality images) of SHACC's replica of Dale Velzy's shaping shack. You can check it out by clicking HERE. Thanks NeoN!
Click here for additional news and upcoming events at SHACC.