Amer Reports 2% Q2 Sales Increase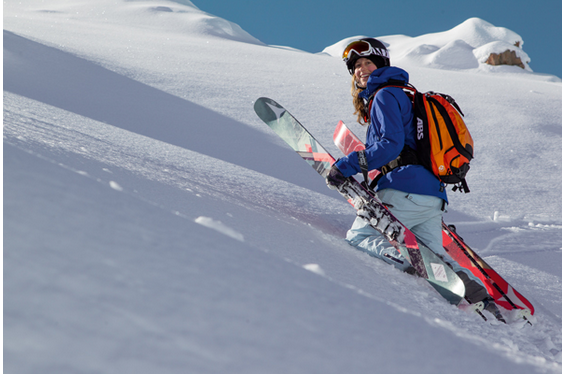 Amer Sports Half Year Financial Report January-June 2017
APRIL-JUNE 2017
Net sales EUR 487.3 million (April-June 2016: 477.4), up by 2%. In local currencies, net sales increased by 1%.
Gross margin 44.5% (44.7).
EBIT excluding items affecting comparability EUR -24.8 million (-12.1). Items affecting comparability were EUR +1.0 million (-).
Earnings per share excluding IAC EUR -0.21 (-0.13).Free cash flow EUR 7.0 million (-54.3).
Own initiatives and order positions support gradually accelerating profitable growth as of second half of the year. Outlook for 2017 unchanged.
JANUARY-JUNE 2017
Net sales EUR 1,148.9 million (January-June 2016: 1,112.9), up by 3%. In local currencies, net sales increased by 2%.
Gross margin 44.9% (46.3).
EBIT excluding IAC EUR 13.4 million (33.9). Items affecting comparability were EUR -5.7 million (-6.3).
Earnings per share excluding IAC EUR 0.00 (0.11).
Free cash flow EUR 60.9 million (-21.5).
See pdf file at the bottom of this post for the full report.
OUTLOOK
In 2017, Amer Sports' net sales in local currencies are expected to increase from 2016, despite short-term market softness. EBIT excl. IAC is expected to be approximately at the level of 2016.
The growth in 2017 is expected to be biased to the second half of the year. EBIT excl. IAC includes further accelerated investment into the company's transformation toward omni-channel and digital to win in the fast changing market place. The company will continue to focus on growing the core business and the five prioritized areas: Apparel and Footwear, US, China, Business to Consumer, as well as digitally connected devices and services.
HEIKKI TAKALA, PRESIDENT AND CEO:
In the second quarter, consumer demand for our brands continued to be high, and we grew at strong double-digit rate in our strategic priority areas Apparel, own retail, e-commerce, and China. Whilst our sell-through in most of the US wholesale market was strong, our sales into the channel were still down as we annualized the 2016 customer bankruptcies with now lower number of physical doors.
In H1, we continued to pave the way for acceleration in Fitness and Sports Instruments, although the quarterly growth remains uneven. We invested into the company transformation and opened several new retail stores, grew our consumer database, and built further capabilities in e-commerce, own retail, and digital consumer engagement. We also completed our EMEA and North-American Go to Market re-organization into
omni-channel model which is now well aligned to the changing consumer shopping habits to enable our future growth.
In line with our expectations, entering into H2, we see the trading conditions gradually improving. This improvement, coupled with our robust pipeline of brand initiatives and strengthened omni-channel capabilities, is supporting our growth in the second half of the year and beyond. Importantly, we prioritize profitable growth, and continue to drive productivity, enabled by ongoing transformation and restructuring.
About AMER SPORTS
Amer Sports (www.amersports.com) is a sporting goods company with internationally recognized brands including Salomon, Wilson, Atomic, Arc'teryx, Mavic, Suunto, and Precor. The company's technically advanced sports equipment, footwear, and apparel improve performance and increase the enjoyment of sports and outdoor activities. The Group's business is balanced by its broad portfolio of sports and products and a presence in all major markets. Amer Sports shares are listed on the Nasdaq Helsinki stock exchange (AMEAS).