What Youth to host the "Radical Class Lounge" at Surf Expo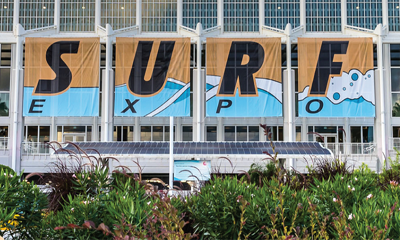 Surf Expo announced today that California entertainment brand and general noise makers What Youth will be bringing their films, magazines and vibe to Surf Expo's Radical Class lounge at their show this week in Orlando.
The Radical Class Lounge is part of The Neighborhood at Surf Expo, and will feature surfing, video premiers, music, movies, photography, entertainment and general fun curated for show attendees. The Neighborhood a collection of like-minded brands rooted in surf, travel & adventure, nestled in the heart of the Surf section.
"We are excited to partner with the What Youth team for our Show.  Travis' team has their finger on the pulse of what is happening in surf and will complement the collaborative atmosphere of the "new" surf brands that are rooted in our Neighborhood area." Roy Turner, SVP,  Surf Expo Show Director.
The lounge will feature a set list of curated What Youth content including their Fairly Normal series, premieres of films and screenings of What Youth produced classics likeCluster, Anonymous Zone, Brother plus some never before seen videos starring Chippa Wilson, Craig Anderson, Dion Agius, Yago Dora, Eric Geiselman and many more. 
The Radical Class Lounge will also be hosting premieres for Captain Fin's new movie "Suck my Wake" at 5pm on Thursday to coincide with a hosted happy hour as well as a premiere screening of Dion Agius' new film "The Smiling Bag on Friday at the same time.
Co-founder and Editor in Chief of What Youth Travis Ferré is excited at the opportunity to bring What Youth to Surf Expo. "Surf Expo is a gathering of the most enthusiastic and core surf communities from the East coast and all over the world and we're all really excited to come over, hang with some of our friends, meet new ones, and show some movies."