The story behind Stussy by Holden collaboration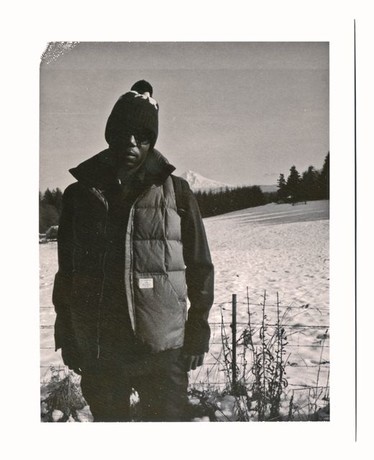 Streetwear brand Stussy and snow outerwear brand Holden, both known for their design prowess, have teamed up for a new collaboration.
Stussy by Holden consists of five pieces that can go from the mountains to the city. The pieces combine Holden's technical and functional expertise with both brands' love of strong designs.
The CPO Field Shirt in a marketing shot
Holden does not typically do many collaborations. But when founders Mikey LeBlanc and Scott Zergebel were kicking around names of brands they would want to collaborate with, Stussy was No. 1 on the list, Mikey said.
"I've been a fan of Stussy since I was 10 years old," he said.
The two brands have friends in common, and eventually decided to work on a project together.
Stussy Branding Director Fraser Avey said the design team at Stussy has always respected Holden's craftsmanship, tailored aesthetic and its commitment to making eco-friendlier outerwear.
The Stussy by Holden collection includes two jackets ($350-$400), a packable vest ($165), a field shirt ($165), and a field pant ($290). The pieces are made with eco-friendlier fabrics and have lots of technical features to keep the wearer warm and dry in different conditions.
Targeted distribution for the collection includes the best snowboarding accounts, Stussy stores, and Stussy's wholesale accounts in the boutique and fashion world.