Interview with new Holden CEO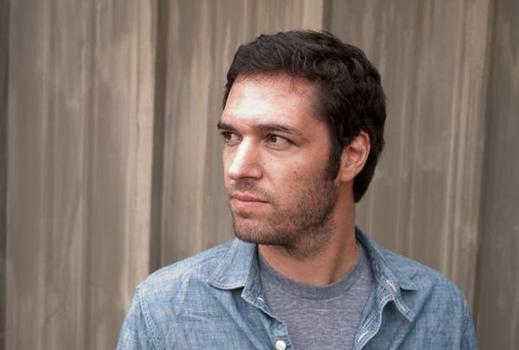 I talked with new Holden CEO Ben Pruess this week as he started his new job and settled into his new life in Portland.
Ben most recently spent 7 ½ years at Adidas in Germany as the Global VP of Adidas Originals.
He helped grow the business from about $600 million in revenue to $2.2 billion during his tenure.
Ben, 36, a former professional snowboarder who previously held jobs with Bonfire Snowboarding, Salomon, Airwalk and Rev Snowboards, gained invaluable experience in many areas of business while working at a large multinational corporation during his time at Adidas.
His job there involved not only marketing, but also working on distribution strategies, merchandising strategies, segmentation strategies, business development, strategic business management and a lot more.
Holden Founders Scott Zergebel and Mikey LeBlanc
Ben's been friends with Holden owners Mikey LeBlanc and Scott Zergebel for years, and served as a sounding board for them as they grew Holden. He's actually staying at Scott's house while he looks for his own place.
Ben told me that the Holden job met both his personal and professional ambitions.
Personally, he was ready to come home to the states, and professionally, he wanted to take the skills he learned working for a large company like Adidas and apply them in a more entrepreneurial setting.
Holden has been profitable for 10 years with no outside investment, he said, is a great brand, and has even more potential in the future.
A Holden jacket
Since Ben won't have the same budget or resources that he had at Adidas, it will be more about creative solution finding, he said. At Adidas, he had a team of about 120. At Holden, there is a team of 12.
He believes brands can still make a big impact without a big bankroll, however.
"Fortunately, creativity doesn't cost a thing," he said.
I asked Ben if he was becoming a partner in Holden, which was an area he didn't want to delve into. He did say he had other opportunities to go elsewhere with easier, more upfront compensation, but chose to come to Holden.
On the first week on the job, he's delving into budgets, talking margin strategies and discussing Holden's core values with the team.
He's also adjusting to the Northwest vibe again after his tenure in Germany and in the corporate world.
"I'm trying to relax a little bit," he said. "I'm an East Coaster by nature."
Read the official Holden press release about Pruess' appointment here.