Sabre expanding into goggles and other news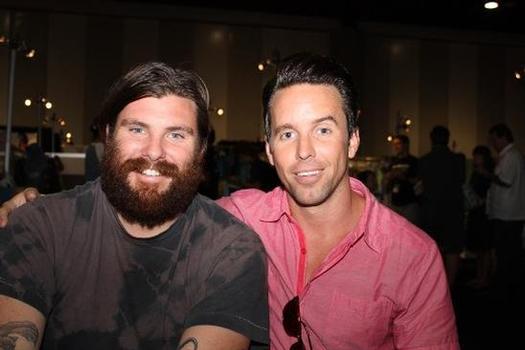 Sunglass company Sabre is expanding into goggles and will debut its first model at the SIA trade show in January.
I talked with Sabre founder Brooke McGregor and America Brand Manager/VP of Sales Chris Friel at Class@ASR to get an update on the brand.
Brooke, originally from Australia, moved back there about nine months ago, and Chris came on board to run the America arm of the company in May. Previously, Chris worked at Vestal.
When Brooke moved to the United States to start the business here, he focused on building demand for the brand with the youth market with Sabre's anti-corporate message and by developing a sense of community and lifestyle around the brand. (Click here for a history of how Sabre got started, including details about its financial partner.)
Sales, however, did not receive as much focus.
Now, with an experienced sales executive on board, Sabre is on the road with reps and servicing accounts much more regularly.
"The response has been amazing, and our sell throughs have been good," Chris said. "We are getting growth from new doors and from sell through."
(Above: File photo of Sabre's showroom.)
Chris and Brooke think the brand is in a good position because of its moderate price points of $60 to $125.
"Price wise, it's disposable fashion," Chris said. "We're not talking about a $300 pair of sunglasses.
Key retail customers include The Closet, Active, Jack's, Villains, Zebra Club, K-5, the Standard Hotel and Pride in San Diego.
Brooke said adding goggles and expanding into snow is a natural progression. The sunglasses are in high demand in Europe, he said, and goggles are an important product extension for the Northern European countries. Sabre plans to up the goggle offering from one to three at SIA in 2011.
Whether its sunglass, goggles or eventually other products, Sabre thinks it can grow into an important brand in the marketplace.
"We have high expectations," Brooke said. "We want to be a major brand in stores."