How VF and Vans performed in Q3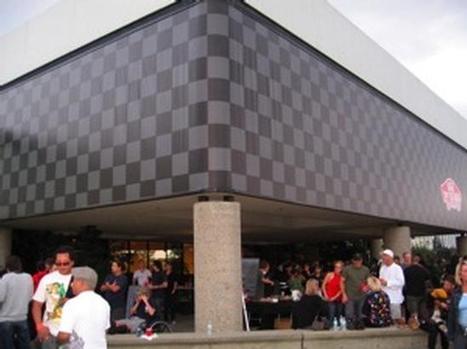 VF Corp. reported third quarter results after the market closed this afternoon. Here are the top-line highlights:
(SES members, click here to read a detailed report on VF CEO Eric Wiseman's comments this afternoon about Reef, Vans, possible acquisitions, inventory replenishment and more.)
Total revenue: down 5% to $2.1 billion, or down 3% in constant currency.
Net income: down 6.8% to $217.9 million.
Gross margins: 44.3%
International revenue: down 2% in constant currency, mainly from weakness in the jeanswear business in Europe. Vans and The North Face saw international revenues increase in constant currency. VF's international business in Asia rose 32%.
VF-owned retail revenues: up 6%, with strength from Vans, The North Face, 7 For all ManKind and Napapijri. VF retail revenue accounted for 15% of total company revenue in the quarter. The company ended the quarter with 733 stores.
Inventory: down 13% vs. Sept. 2008.
Cash and equivalents: $379 million.
Full year forecast: The company raised it estimate to the upper part of its previous range. VF now expects revenue to fall 6% for the year, with earnings per share ranging from $4.85 to $5.
Outdoor and action sports coalition (Vans, Reef, The North Face and more)
Total revenue: flat overall, up 3% in constant currency.
Operating income: 23.1%
Vans global revenue: up 4% in constant currency.
The North Face revenue: up 10% in constant currency.
Americas: up 1%
International: up 4% in constant currency with strong growth in Asia.
Owned-retail revenue: up 17%, with double-digit growth for The North Face and Vans. VF said Vans same-store sales rose in the mid-single digits in the third quarter.
Contemporary brands (7 For All Mankind, lucy, John Varvatos, Splendid, Ella Moss)
Revenue: up 3%, or 4% in constant currency, mainly from addition of Splendid and Ella Moss.
7 For All Mankind: Revenue fell in quarter as upper end department stores and boutiques struggled. However, VF was pleased with the brand's double-digit operating margin. The brand also saw strength in its direct-to-consumer business and its business in Asia. 7 For All Mankind has opened 13 stores so far this year and expects to open 20 by year-end.
For the full VF press release, click here.