Dick's eyeing more expansion in Southern California, Northwest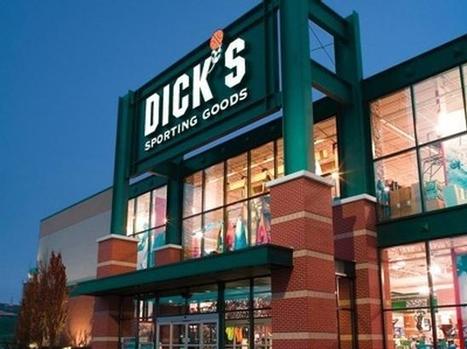 During an earnings conference call last week, Dick's Sporting Goods CEO Edward Stack commented on Dick's plans for Southern California. He also discussed how Chick's Sporting Goods stores that Dick's acquired and turned into Dick's stores are performing, according to a transcript of the call.
Dick's operates 409 stores in 40 states, mostly in the East.
Chick's was one of the largest customers for the action sports industry, but Dick's has drastically cut back its inventory in surf and skate. Read a previous story about that here.
Edward Stack:
"We're very pleased with the performance of the conversions we've done in California. Our footwear business has been pretty good, the team sports business has been pretty good. Overall, we're really quite pleased. We have scaled back some other aspects of the concepts so the beach business isn't nearly what it was under the Chick's management team but we had had all of that planned. Right now we're really pleased and will continue to invest in new stores in Southern California.
"Obviously our investment in to Southern California with the acquisition of Chick's we are going to continue to look at Southern California. We've opened two of our own stores there this year (one at Fashion Island in Newport Beach) so we have two brand-new Dick's stores that opened in the second quarter and we'll continue to look at opportunities and how we can continue to invest in the market of Southern California."
Northwest expansion
Dick's recently took over some stores from the bankrupt Joe's Sports & Outdoors in the Northwest, which also had been an industry company.
Here is CEO Edward Stack's response to a question about the opportunity in the Northwest:
"There's not a tremendous amount (of competition). The only other big box retailer out there is (Sports Authority). It was (Sports Authority) and Joe's and Joe's has vacated the business so we think it gives us a great opportunity to go in there and penetrate the Pacific Northwest and we're doing it at a pretty rapid rate."
Overall store growth
Dick's President and Chief Operating Officer Joseph Schmidt commented on total company store growth plans:
"In total for 2009 we now expect to add approximately 24 new Dicks Sporting Goods stores compared to our previous expectation of 20 new stores.
"As Ed mentioned, we have increased our new store expectations due to our decision to accelerate our growth in the Pacific Northwest. We plan to open a total of six new stores in the Pacific Northwest in the third quarter of which one store was already included in our previous expectation of 20 new stores. Also, we have moved one new store that was originally scheduled for the third quarter of '09 to be included in our 2010 new store plan."